Franchise Content Strategy Means Getting the…
Right Information
to the
Right People
at the
Right Time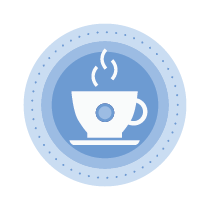 Keeping content accurate and relevant is the difference between documents being an asset that gives teams power, or a liability that causes poor decisions.
This gets harder when you have the same information in multiple places for multiple audiences. How do you enable teams to get the answers they need, without thumbing through a 300 page manual?
Plan for Change
Content in the real world changes. Processes change. Roles change. People move on. Change happens, and how often it happens and where it happens affect the quality of your manuals, guides, and playbooks. Which affects your liability to your franchisees.
A comprehensive franchise content strategy uses a combination of process and technology to adapt to change. 
Elements of a Franchise Content Strategy
"People don't read anymore." They do, but people read to "Do", not to "Know". Get them the answers they need, quickly.
We'd love to help you with solid strategies to avoid duplicated content, maintain version control, and make updating painless.
Your systems should build on themselves from one stage to the next, always planning for change and managing the old along with the new.