Specialized Audiences = Franchise Library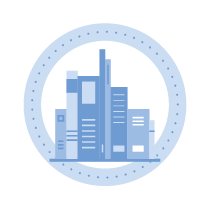 As a franchise system grows, so does the need for specialized instructions. Training teams train, construction managers support unit development, marketing teams change vendors, and ops teams develop new products. All of this means a more specialized franchise library where franchisees can get the answers they need without reading a 300 page manual. 
Welcome to your franchise library.
Managing multiple playbooks is different than writing a manual, and it requires a wider skillset and philosophy. A franchise library needs a librarian, not an author.
Franchise Library Contents
Train the Trainers
A teacher's guide to leading training classes and managing the learning process. One of the first – and most necessary – volumes in your franchise library.
Unit Development Guide
Self-service reference material for franchisees. Paint colors, contactor contacts, vendors, process and timing, etc. Lays out the timeline and order of operations for taking a unit from signing to open for business. Part of your franchise system library once you have more than one unit in development at the same time.
Job Aids
Posters, checklists, and infographics come straight from existing documents. Creating a single source for re-use makes keeping these in synch easier.
Recipe Guides
Specialized manuals with a higher frequency of change, more graphical and more exacting. Obviously for restaurant concepts only, this is the reference guide that changes most frequently. 
Operations Manual
You still need it. It still has to be updated, still needs to look good. But as you grow into different countries, localizing for weights and measures, translating for local regulations, your cornerstone content becomes more complex. Your franchise system library might contain several versions of your franchise operations manual.
Learning Management
When all is said and done, you need to take a subset of all of these documents, assemble them into a cohesive story for each role, and create online training material. These will be used by franchisees to train their people, or by Master Franchisees to train their units. Or by your team to document the service you provide your franchise partners.
Marketing Manual
Best practices and self-help reference material for franchise partners and their teams. Can be both national marketing material and local store marketing (LSM) tactics and procedures. Putting a basic version into your library early gives franchise partners a playbook to try things on their own. Plan for lots of change with this manual as you learn new things.
Training Playbook
Reference material for anyone being trained, whether FOH, BOH, or manager. Different than Train the Trainers guide, which is more like the teachers' manual, this is an early and essential guide in your franchise system library.
Managing Your Library
Any one of these manuals takes time and consideration to create. Keeping them all in synch, re-using content, and managing the change schedules requires a plan, a process, and a little technology. You need a librarian, not an author.
Franchises need replicable procedures that reinforce the strength of their brand and protect the franchisor/franchisee relationship.
Emerging Stage
We'll get your franchise library going in the right direction with a basic manual, but we'll also make sure you're ready for what comes next. You shouldn't have to start over when your franchise grows. Our system builds on a foundation to grow with you.
Standardized operations manuals (stock modules to get you to market quickly)
Training guides (manager, employee)
Employee manuals
Quick reference guides (menu builds; maintenance calendars; opening, mid-day, and closing checklists)
Audits: checklists for marketing, site selection, and HR liability
Coaching: planning for the future, risk mitigation, and best practices
Growth Stage
Teaching, coaching, and managing 20 units is different than five units, and it requires more precision, flexibility, and tools. Growth means gaining efficiency in some areas, but it also means legacy procedures for some units. In some ways, you're documenting your business as it is today, and as it was 2 years ago. Your franchise partners are likely more experienced, your vendors more diverse, and your internal team has more units to serve.
Customized operations manuals, closely tailored to your unique processes
Brand guides
Construction and Vendor guides (you have more than just franchise partners to manage now)
Training guides and 'Train the Trainer' programs to leverage your content
Document management to account for change and growth
Monthly coaching to scale quickly and manage change
Marketing and Real Estate tools to standardize
Maturity
Your processes and vendor networks are more mature, and you are probably courting a more sophisticated franchise partner. Your manuals and documents are no longer just a legal requirement, they represent your brand to people who are accustomed to working with mature brands. This stage requires more attention to detail, and speaks to a wider audience.
Documentation Audits: remove redundancy and inconsistency, mitigate risk, leverage content, and improve efficiency
Custom document creation
Document change management services and maintenance calendars
Content distribution, e-learning, and self-service options
Print, PoS, and web-based document access and distribution
User rights management
Custom app development, crisis scenario planning, and business readiness communication
We'll help you get your franchise content ready 
Get those critical first franchise sales in record time.