How You Support Them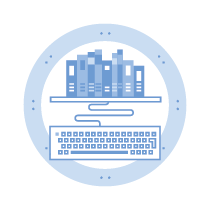 You've sold your first few (or dozens!) of franchises and now you need to add to your staff and document your own procedures for how to run your franchise business.
A critical part of being ready to bring on other people is to be able to hand over your core business processes. We can help. We've adjusted the smooth and organized process we use in our Franchise Operations Manual for YOU as the audience, not your franchisees.
Your sales process is different from their sales process, and so is your accounting. You need an operations manual to train your team, too.
Onboard Your Team
Your business is different than that of your franchisees. Your sales process is different, so is how you handle delinquent accounts. And your franchisees don't have to consider real-estate, product development, or onboarding new vendors. Your team does, and documenting these processes is the first step to making them smooth, repeatable, and trainable.
Run Lean
Documenting all of your daily processes and procedures gives you unparalleled visibility into how your business actually runs, instead of how you hope it does. A franchise business operations playbook helps identify gaps and redundancies, opportunities for automation/outsourcing, and overlap in roles/responsibilities. A thorough review helps ensure you support your franchise partners in the most efficient way possible.
Plan Your Exit
You almost surely have an exit strategy, and that strategy – by definition – means someone else is going to step in to run the business. Whether you plan to sell it or leave it to your children, having a thorough business playbook increases the value of your system and gives the next stewards everything they need to carry on with business as usual.
We'll help you get your franchise content ready 
Get those critical first franchise sales in record time.