Franchise Manual Maintenance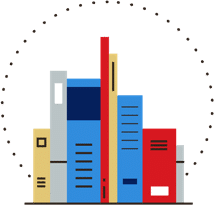 Creating your manual is only beginning. Over time, without regular maintenance, manuals become out of date. We work with a lot of mature brands whose Operations Manuals (and other documents) have become off-brand, inaccurate, unfindable, or otherwise no longer live up to their standards.
Protect your investment by implementing a core set of content management best practices, or outsource to someone who can maintain your documents quickly and cost-efficiently.
Make Changing Simple
Simple process
Simple approval
Regular cadence
Focus On Important
Get to the point
Make info digestible
Right info for the right people
Consistency Is Key
Brand style guide
Brand tone and voice
Consistent formatting
Author accountability
Content management is a full-time job, done part-time, by someone who already has a full-time job.
Protect Your Investment
Manual Makers manages libraries for franchise companies, keeping them up to date, on-brand, and legally compliant. We work with teams to ensure a fast and efficient change and approval process, tracking version history for legal teams, as well.
Create and manage workflow and approval processes for faster updates
Manage multiple channels (knowledge base, filesharing system, learning management, print)
Manage multiple formats (Word, PDF, HTML, posters/job aids)
Implement change logs for visibility
Maintain version control and history, retiring old versions and archiving for legal purposes
Optimizing for internal search
Ensuring consistency of brand, tone, and voice
Work with content managers to integrate innovative best practices
Manual maintenance is like laundry in that it's never really finished. Keeping documents up to date on a regular schedule keeps your costs lower and mitigates the liabilities associated with eroded accuracy.
Don't obtain it if you can't maintain it.
(U.S. Army logistics axiom)
Hidden Costs of Content
Writing a manual is an investment for most organizations, but many of them use a "set it and forget it" mentality that leads to increased costs, accuracy erosion, loss of credibility among franchisees, and a diminished brand.
Without continual, periodic maintenance brands find themselves "refreshing" manuals every three or 4 years, at considerable time and expense.
Divided Time
Most content managers already have a job, whether it's operations, support, or some other function. They aren't writers, most aren't instructional designers, and rarely is manual maintenance a priority.
Having a flexible and dedicated team, with defined processes and tools, enables current staff to do what they are paid to do and are good at doing.
Accuracy Erosion
The cost of inaccuracy is an inconsistent brand, higher support effort, and lack of credibility among franchisees. Your training teams spend more time correcting bad habits, your brand suffers.
Efficient workflows, clear ownership, and simple change processes make keeping information up to date much more likely. Writing is a necessary skill, but document management becomes more important once a manual is in use.
Legal Implications
Lack of clarity, or completeness, exposes you to legal risk. It's important to not only be accurate, and to cover the most important processes and procedures, but to keep an historical record of which policies were in place and when. What was the procedure as of April 2019?
Keeping information current across multiple documents, in multiple formats, mitigates legal liability in case of future litigation.
We'll help bring order to content chaos 
Single documents, document libraries, company knowledgebases. We manage the written word.