Operations Manuals Made Simple
Faster, More Accurate, & With Less Risk
Manual Makers has worked with both emerging and established franchised systems for nearly two decades, to create and update operations manuals and other franchise documentation. While franchise attorneys are not our direct clients, they are important stakeholders. We can assist your clients by:
Provide flexible pricing based on complexity of the concept (operations and regulations); no surprises
Mitigate risk with best practices, experienced advice, and a mature, proven process
Strengthen their brand and their business model, setting them up for success
Prioritize the Table of Contents (for new franchisors), so you can create an FDD quickly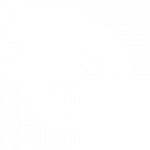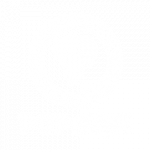 Get In Touch Today
How can we help you serve your franchise clients?
For Emerging Franchise Brands
Establish the ToC
We have an extensive library of base franchise manuals and guides that we tailor to every client. This means we establish their Table of Contents quickly, then spend more time honing their processes. It also means clients get to market faster, because you can complete their FDD. All of our materials are developed in a content management system that plans for growth and change, and can be digital-first from day one. 
Mitigate Risk
We write every manual as if it will one day be read at deposition. We do everything we can to prevent that from happening, but know that the topics should use best practices, be detailed when appropriate, and not so detailed when discretion is needed. Ops Manuals are a basis for training, and also for compliance. We help maximize it for those purposes.
Experienced Advisors
We guide emerging brands through the process of documenting their businesses in a way that someone else can run theirs. Brand standards, training procedures, and compliance rely on clear communication and measurable outcomes. We spend a lot of time with operators to ensure accuracy, and do it in a way where it can remain accurate in the future. Change is constant, flexible and scalable ops manuals enable growth.
For Established Franchise Brands
Established franchise brands have different challenges. Mature systems have mature training, construction, marketing, and compliance information that needs to be managed. Mergers, acquisitions, non-traditional units, and translations could all be factors. Multiple authors, making multiple changes, makes accuracy more difficult.
Manual Makers helps existing franchise brands create order out of chaos, so their documentation facilitates growth instead of limiting it:
"The problem was we needed an operations manual in order to replicate our business in other cities, but we did not have a clue where to begin."
Franchise Manuals, Guides, and Playbooks for Every Stage
We'll give your emerging-brand clients a head start, and your mature-brand clients a leg up.
Franchises are meant to grow, and they have different needs at each stage: Emerging, Growth, and Maturity. Solid documentation, that adapts to change, can enable franchisees to self-service for operations questions, freeing support teams to help grow their businesses.
Planning for that growth and change begins with the Operations Manual, and continues with every stage in the franchise lifecycle. 
The time we spent up front to start out on the right foot made it so we could train our first couple of franchisees with very little re-work. It was a valuable exercise.